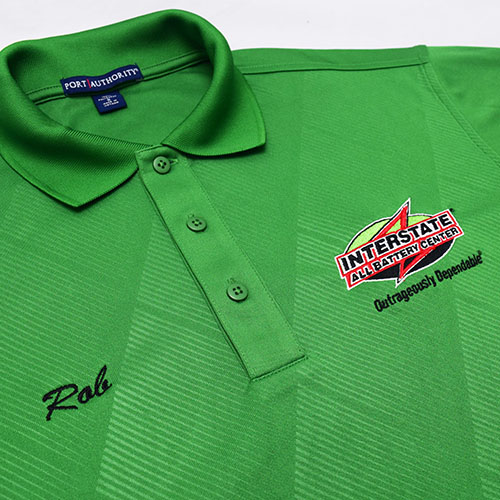 19 May

What Makes a Great Shirt?

This is a great question to ask when looking at your company brand name and services that you provide.  Most business' nowadays are really not sure as to what makes a great shirt.  For most business owners its as simple as a shirt and tie.  Other business owners allow their employees to dress casually and to be comfortable.  While other business owners are looking to make a statement and brand their business around you the employee.   So they ask themselves a very simple question…
WHAT MAKES A GREAT SHIRT?
A great shirt can be as simple as branding your company's color to your shirt by selecting a matching color.  You can also add in a logo, a special message and even imagery to a custom embroidered shirt.
So what makes a great shirt, one that is customized by East Coast Embroidery.
East Coast Embroidery in East Providence, Rhode Island has been helping business owners for over 25 years  in improving their brand or brands messages with custom embroidery.
For more information on how we can help you stand out from the cround, contact us for a free consultation.